Last updated on
The coronavirus lockdown has seen many businesses close their offices and forced employees to work from home. But how has modern technology enabled us to operate effectively in unfamiliar circumstances?
Coronavirus has caught us all off guard and proven, really rather emphatically, how we're never all that far away from a real crisis.
Nevertheless, the year is 2020 and from a medical point of view, we are much better prepared to fight off invasive and dangerous diseases than we have ever been before.
In parallel, we're also much more adept at dealing with the prospect of isolation and the very stark reality of an indeterminate period of home confinement.
Working from home or remotely is not the long-term solution for most people; whether it be the lack of face-to-face human interaction, or just being stuck inside the same space for the majority of the day, it would be fair to assume that while coronavirus's legacy might be damaging, it is unlikely to spell the permanent end of traditional offices.
Yet, in an odd and unexpected way, a lot of us are still able to maintain a certain level of normality from a professional perspective at least, and if coronavirus has taught us one thing, with the right technology, we are still able to keep going.
Technology & coronavirus
Let's picture a scenario where coronavirus had struck 20 years ago; in fact, let's imagine it happened just 10 years ago. What would life have been like then? How would businesses have been able to react?
In all probability, not very well.
The situation today is in stark contrast to what it would have been back then, and the reasons for this are as much technological as sociological.
There have been significant technological advances since the turn of the century with the transition from desktops, improvements in laptops and the mobility of technology as a whole.
Throughout the last two decades, there has been a real drive to ensure that technology has become "mobile".
Mobile devices have completely revolutionised the way we go about our daily professional lives. Laptops, mobile phones and other technological advancements have enabled us to acclimatise and develop work habits that have allowed us to respond to coronavirus pragmatically.
At the turn of the century, the vast majority of people relied entirely on desktops to perform their professional tasks. More powerful and less susceptible to problems than laptops, desktops proved to be the ideal tool for lots of businesses at the time.
Equally, fixed landlines remained the way of operating for many companies. From opportunistic sales pitches to interviews or just regular business contact, fixed telephones were predominantly the way that businesses functioned.
Mobile technology & coronavirus
The use of desktops and landlines, while permitting people to operate effectively, clearly had an overwhelming effect on the ways and places people worked. Their lack of flexibility and transportability meant that many were confined to their desks to perform their duties.
Desk jobs provided very measurable working hours; people arrived at nine and left them at five. In many ways, the lack of mobility of the tools used meant people became regimented in their working practices.
The transition away from these old methods has been accelerated by the advent of various tools and technologies that have enabled us to become more efficient, flexible and reactive.
As technology has become more advanced and more mobile, the perspective towards the way we use it has also changed.
An increase in flexibility has ultimately resulted in a switch in working patterns. The idea of "flexi-hours" or "remote working" is not likely to have been something that many will have previously come across.
However, over the last decade, there has been a seismic shift in working attitudes and habits. A significant driver behind this is likely to be the increased number of millennials currently active in the workforce. According to a 2018 study, a staggering seven out of every ten millennials were inclined to favour a job that offers them a flexible working schedule.
While flexible working schedules have become a must-have among many recent companies, they are only permissible if they are implemented effectively. This means finding solutions that enable employees to operate away from their desks as efficiently as they would if they were there.
Modern and forward-thinking companies may have recognised this a long time ago, but a staggeringly large number have failed to appreciate the importance of the issue.
The impact of coronavirus
While finding solutions may not be too difficult, implementing them effectively remains another issue altogether.
Advances in modern technology mean that we can circumvent some of the challenges that coronavirus has thrown at us.
When the virus first reared its head in China in December last year, the country saw massive changes in the way that millions of people worked.
The lockdown in January of this year saw a drastic increase in the online business-to-business (B2B) space. Remote collaboration software tools such as Zoom saw the number of downloads increase exponentially.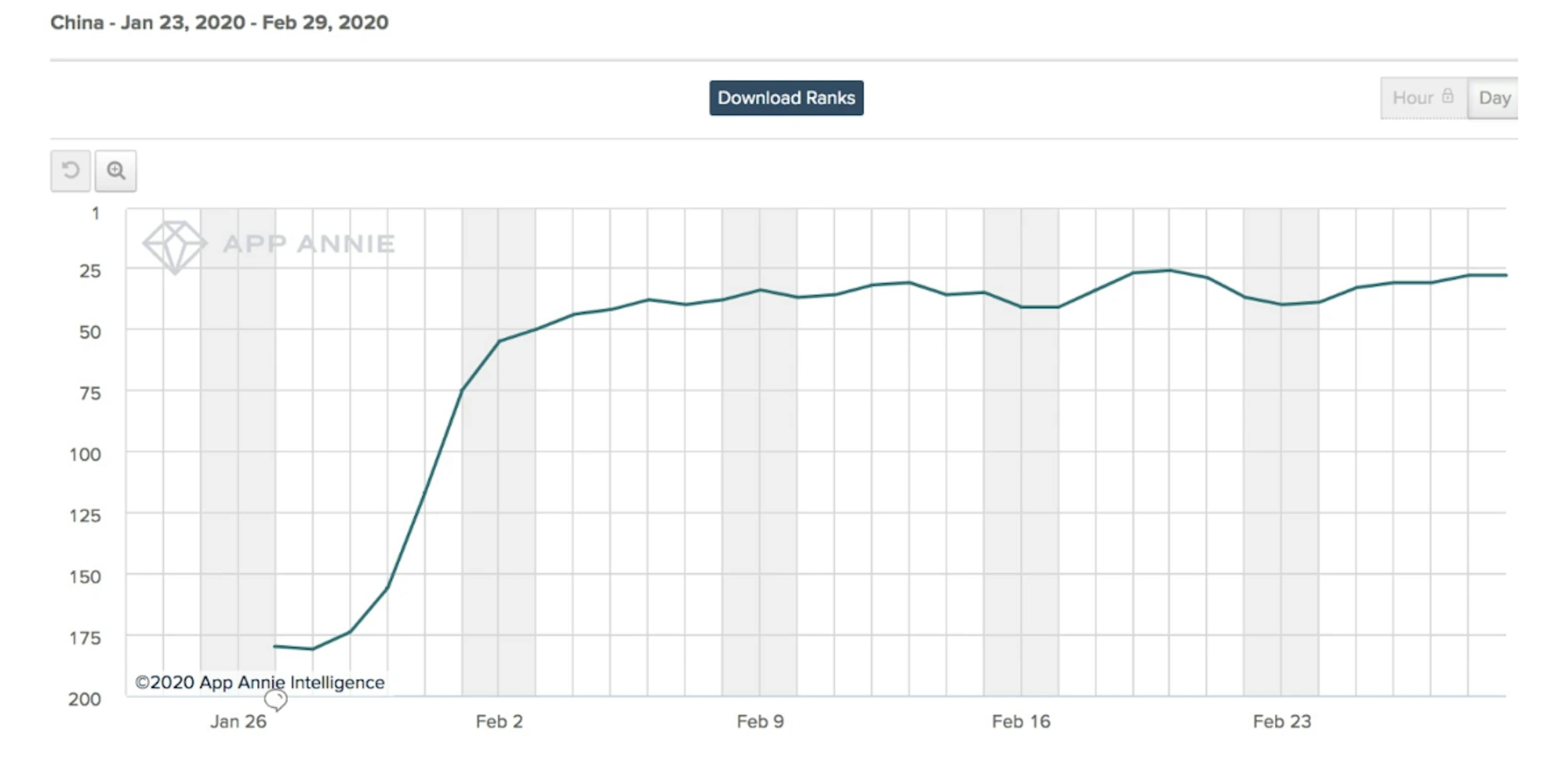 App downloads per day in China between January 23 and February 29, 2020.
Since then, many have argued that the increased interest in tools like Zoom was exaggerated and that once coronavirus had blown over, businesses and people would begin to go back to normal.
However, Zoom's popularity has continued to surge. The spread of the virus across Europe and North America has led to an even greater number of downloads.
By the end of February, Zoom had already added 2.2 million users, almost 250,000 more than they managed in the whole of 2019 and between February 22 and March 22, there were a further 17,190,100 downloads of the app.
Collaborative apps have been one of the few success stories to come out of the worldwide pandemic. In Italy, between February 22 and February 24, there were over 400,000 business app downloads, 30% up on average, with the three most popular being Hangout Meet by Google, Microsoft Teams and Zoom.
These unprecedented times have called for unprecedented measures. The increased interest in collaborative apps may have been sudden, but given the circumstances, not altogether that surprising.
With no end-date in sight, and almost a quarter of the world's population now under lockdown, companies, individuals and even governments have had to find novel ways to cope with the restrictions put in place.
A post-coronavirus world
When we do reappear from this crisis, we will have learned valuable lessons about how technology can help us overcome specific problems.
The world of work as we previously knew it will no longer exist. For companies that have had to substantially adapt their methods of working during this period, there may well even be long-term consequences to the way that they operate.
In the meantime, the flexibility that collaborative and cloud-based technology provides will be critical in enabling businesses to recover and then begin functioning again.
A post-coronavirus world may even herald a new approach. Perhaps one of the positive outcomes, if there are indeed to be any, will be that employers that have previously been reticent to change and more flexible working methods will have discovered that there exists a professional environment outside of the office.
PayFit & coronavirus
While many aspects of daily life may have come to a standstill, employer obligations to pay employees accurately and on time remain the same.
So, as a cloud-based software provider, we are able to support our clients working remotely to run their payroll.
Our software is built using our own coding language, which means it only ever takes a couple of hours for these regulations to become active on the app.
Consequently, all legislation related to coronavirus-related absences has been updated in the PayFit app, meaning that there's no need to do any manual calculations.
If you're interested in finding out about how PayFit can help support your payroll and HR processes, then why not book a demo with one of our product specialists?
Author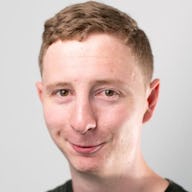 Sam
Content Marketing Coordinator