Last updated on
Managers are always having to deal with lots of fiddly and complex admin tasks on behalf of their employees. Processing holiday requests and validating expenses are just some of the examples of things that they have to deal with regularly.
Thankfully though, there is now a solution for those problems; a solution that allows them to hand the initiative to their employees, saving them both time and effort.
Why choose PayFit?
PayFit's revolutionary software doesn't only transform the daily lives of employers, but also that of employees by offering a solution that removes the often tedious and tiresome tasks associated with payroll and HR processes.The intuitive nature of the app helps make employee management straightforward by saving both time and effort on otherwise complicated tasks.
What are the benefits for employees?
Each employee has a personal dashboard where they can make absence requests and expense claims, without having to enter into endless back and forth discussions with their manager. They are also able to consult all of their payslips on the app securely.
Absences
To record absences or make a holiday request, the employee must simply log on to their account and enter the type of leave they wish to have - annual leave, unpaid leave, sick leave, etc. They can also leave a comment to describe the reason for booking time off if they wish.Once the request has been made, it must be either validated or rejected by the employee's manager. They will receive an email and a notification within their personal space. Once they've either accepted or rejected the request, the employee will be notified via email.Employees are also able to view their paid holiday balance on their dashboard. They can see how many days they've already taken as well as how many days they have remaining.One other advantage of using PayFit is that employees can consult the absences of other members of their team, meaning that they can see in advance when their colleagues will be off.
Expense reports
PayFit also acts as an expense management software. Employees can submit their expenses in a care-free manner by just choosing the type of expense - e.g. meal, transport, accommodation, entering the amount and uploading a copy of the receipt.Once the expense has been added, the manager will receive a notification by email. They can either validate or refuse the expense from their personal space.If the expense request is accepted, the PayFit app can begin to work its magic. The amount in question is directly transferred to the employee's payslip and will be paid out on the next month's payroll run. The expense is visible under the Gross Pay section on the payslip and is listed under Expenses.
Payslips
After each payroll run, all employees are emailed to inform them that their payslip is now available on their employee dashboard.Employees can log in and view their payslip directly on the app. Should they wish, they can even download, print and store them in a safe place.The automated nature of the app means that all PayFit payslips are error-free and that all salaries are paid on time without the risk of delay.
How can PayFit help?
If you are currently experiencing challenges with payroll administration, then why not book a demo with one of our product specialists? We're always happy to show you the ways that we can support and simplify your payroll process.
Author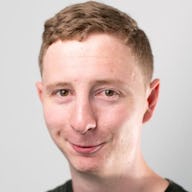 Sam
Content Marketing Coordinator