Last updated on
While many aspects of daily life may have come to a standstill due to the coronavirus outbreak, employer obligations to pay employees accurately and on time remain the same.
Coronavirus key workers
As the crisis has worsened throughout the last ten days, government measures have been put in place to help ensure that the country is still able to function.
On Wednesday the 18th of March, it was announced that schools all across the UK were to close by the end of the week. The decision was made following the increased spread of the virus, forcing teachers and pupils to self-isolate.
Despite these measures, schools will continue to supervise the children of frontline or key workers.
Key workers are considered to be those who work in healthcare, police, fire and rescue, transport, utilities, communication and financial services.
The last of these points particularly affects the payroll industry. With so many people working from home or self-isolating, there was a genuine concern that March's payroll may not have been administered for many millions of people.
However, on Friday the 18th of March, CIPP confirmed that payroll professionals would be classified as key workers.
The ramifications of this mean that those who work within the payroll profession and have children will be able to send their children to school still.
While these measures may go some way to ensuring that people will be paid this month, March's payroll run promises to be a challenging one nonetheless.
Payroll & manual processes
Many payroll teams remain dependent on manual processes. Unfortunately, this can make working anywhere other than the office almost impossible. Coupled with the fact that some "payrollers" may be absent due to sickness or to care for a close friend or relative who is sick, running a successful payroll run in these conditions could be difficult.
Consequently, payroll professionals face an uphill task to accurately pay their employees in light of recent government changes, such as the widening of Statutory Sick Pay (SSP) legislation to include special dispensations for coronavirus-related absences.
Coronavirus: Statutory Sick Pay
The Government has brought in emergency legislation relating to Statutory Sick Pay to try and stop the spread of coronavirus.
SSP regulations for coronavirus-related absences
Employers will now have to pay their employees from their very first day off for all coronavirus-related absences.
Businesses with fewer than 250 employees on the date of the 28th of February, will be able to claim 100% rebate on corona-related SSP for a period of up to two weeks.
Fortunately, there are software solutions out there that can help support payroll departments to administer and automate these changes.
PayFit & Coronavirus
At PayFit, we pride ourselves on the fact that we can make quick adjustments to government regulations. As our software is cloud-based and built using our own coding language, it only ever takes a couple of hours for new regulations to become active on the app.
Coronavirus: PayFit app updates
Changes in government legislation have directly impacted payroll processes, and at PayFit, we've worked hard to ensure that our app remains compliant at all times.
As a result, all legislation related to coronavirus-related absences has been updated in the PayFit app, meaning that there's no need to do any manual calculations.
The app has also been updated to help customers with any employee furloughs they decide to implement within their organisation. The furlough calculation can now be done automatically through the app, as can the calculations for reclaimable employer contributions for National Insurance (NI) and pensions.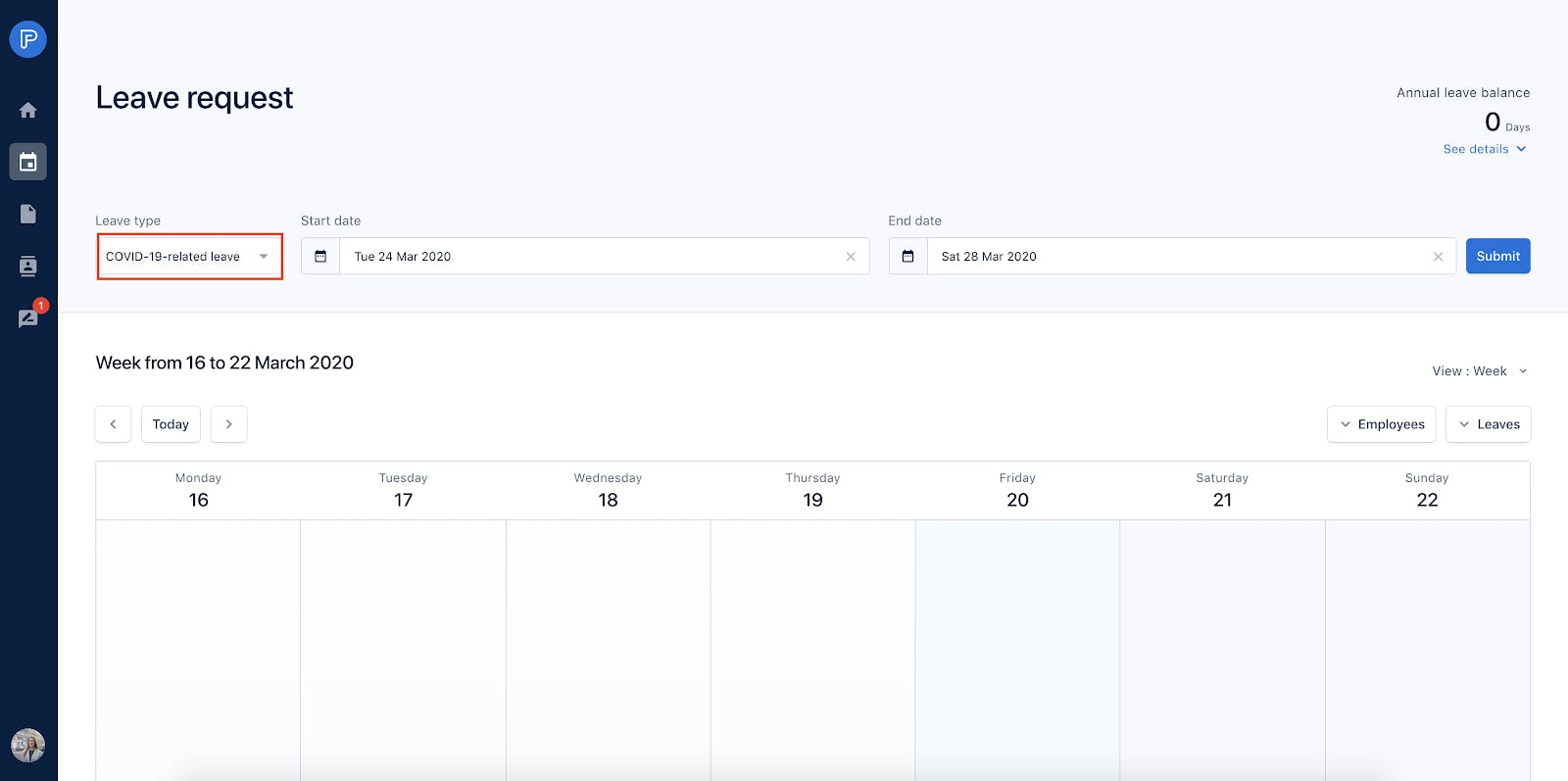 PayFit app and coronavirus.
If you would like to find out more about PayFit, or have any questions about the ways we may be able to support you with your payroll and HR processes, then don't hesitate to contact us today.