Last updated on
Up until relatively recently, having a manager under the age of 30 was almost unheard of. However, a new management trend is emerging where people who would have previously been considered too junior or young for management positions, are being entrusted to lead large teams with more experienced colleagues under their management.
In this blog post, we will analyse what it's like to be managing a large team in your mid-twenties as well as why some people find it difficult to accept that their manager is younger than them. We will also take a look at what it's like to not have confidence in your ability to be a manager and how you can overcome this self-doubt. 
What is the ideal age to become a manager?
Julie Zhuo, the current VP of Facebook Design, was appointed to a managerial position at the age of just 25. She had been at Facebook for only three years and had never previously managed a team. 
When she started, she quickly discovered that her responsibilities as a manager were very different from those that she had had previously. Believing that her role now was not to design but to manage, she didn't feel the need to become a better designer than those that she was in charge of. The only thing that she needed to do was to help them to do their best work and perform well as a team. 
"Hey, I know I'm new to this job, but my goal is to help you. My goal is to understand what your goals are, what are your career aspirations, what do you like to do, what do you consider your strengths, and to help you reach those goals and to help you apply those strengths to the problems that the team needs to solve."

Julie Zhuo, VP of Design @ Facebook
Managing when young
With the emergence of modern startups and the evolution of leadership models, those without extensive work experience are suddenly finding themselves thrust into positions of responsibility.
Previously, someone's natural career trajectory was bottom to top. The hierarchical ladder was particularly flexible and jumping rungs was not all too common. Today, the approach is different. There is an increased realisation that not everyone is designed to become a manager. There is no shame in this and trying to artificially enforce responsibility on those who aren't cut out for it has proven not to work in the past.
In the tech industry, in particular, it's not uncommon to have a manager younger than most of their team members. Tech is volatile, and it is continually evolving. Staying up to date with the latest trends can mean changing processes and systems. To be successful here, you have to be agile, which inevitably leads to younger people with a willingness to implement new ideas.
In the United States, 69% of workers over the age of 55 have a manager that is younger than them. This is a relatively recent issue; however, it seems to be becoming more and more common.
A manager at 25
Cedric became a manager at just 25 years old. Initially employed by PayFit UK to help build the product for the UK market, Cedric found himself in a managerial position a mere six months after joining.
"I never set out to be a manager and I certainly didn't expect to be one so early on in my career. Becoming a manager wasn't something I chased instead, the opportunity presented itself organically."

Cedric Colle, CTO @ PayFit UK
Initially, Cedric only managed one other person, and he's honest when he says that the initial transition was not as difficult as he may have suspected.
For him, the transition between devoting all his working time on his core function of product building, to having to split his time between that and managerial responsibilities proved to be tricky initially.
"The transition between not managing anyone to managing one person is not too difficult. In many ways, it's more akin to collaborating with someone than actually managing them. However, it begins to become more difficult the moment that your team begins to expand. When you're young and still relatively inexperienced in a managerial role, you can sometimes find it difficult to allocate the right proportion of your time to different tasks. I quickly realised that I would have to delegate tasks to members of my team."
Many newly-appointed managers are likely to say a similar thing. An increased workload means that they have to evaluate the way they split their time. It's at this point that delegation becomes a really important weapon in a manager's armoury. Understanding when and where you should delegate responsibilities can be problematic at first; however, it's crucial to grasp an understanding of it early on.
Is task delegation the most crucial element in achieving success as a manager?
It's difficult to say. The delegation of tasks can be difficult for someone who has previously been autonomous. Trusting your team to perform their duties to a high enough standard is something which lots of novice managers struggle to accept at the beginning.
Trying to do too much individually will almost certainly lead to burnout and is hardly likely to raise confidence or morale within a team. Equally, overseeing and micromanaging people and projects could quite easily lead to a breakdown in relations and would almost certainly be exhaustive for all parties.
For Cedric, the key to achieving managerial success is consistency and a forward-thinking approach that allows you to move with the times.
"I don't think you ever really know what management is until you're doing it. In all honesty, you never really master it either. For me, it's crucial to have an open mindset and a willingness to adapt to different circumstances. I have different team members with varying personalities; however, I understand that I need to be consistent and non-preferential in my approach."
Respect works both ways
In this piece, we have extensively discussed the importance of taking on younger managers. Nevertheless, it's vital not to ignore the influence that more senior managers can have on a workforce.
More senior managers and employees should be encouraged to support and advise their junior colleagues. Support structures such as these can help create camaraderie within the workforce as well as nurture more progressive attitudes moving forward.
It is crucial not to dismiss the importance of more experienced members of the workforce. Quite often, their know-how and maturity can help people improve, forge new skills and become better at their jobs. Therefore, overlooking experienced candidates and dismissing them as outdated or their methods as obsolete, is limiting exposure to an extremely knowledgeable portion of the labour pool.
Despite this, job advertisements are increasingly asking "young and dynamic" or "young and energetic" personnel, implying that more experienced and older applicants may not have these traits.
Let's leave age at the door for a moment. Someone's age is, as the saying goes, just a number. Many people have absolutely no aspirations to become a manager. Instead, they'd rather work individually or as part of a team.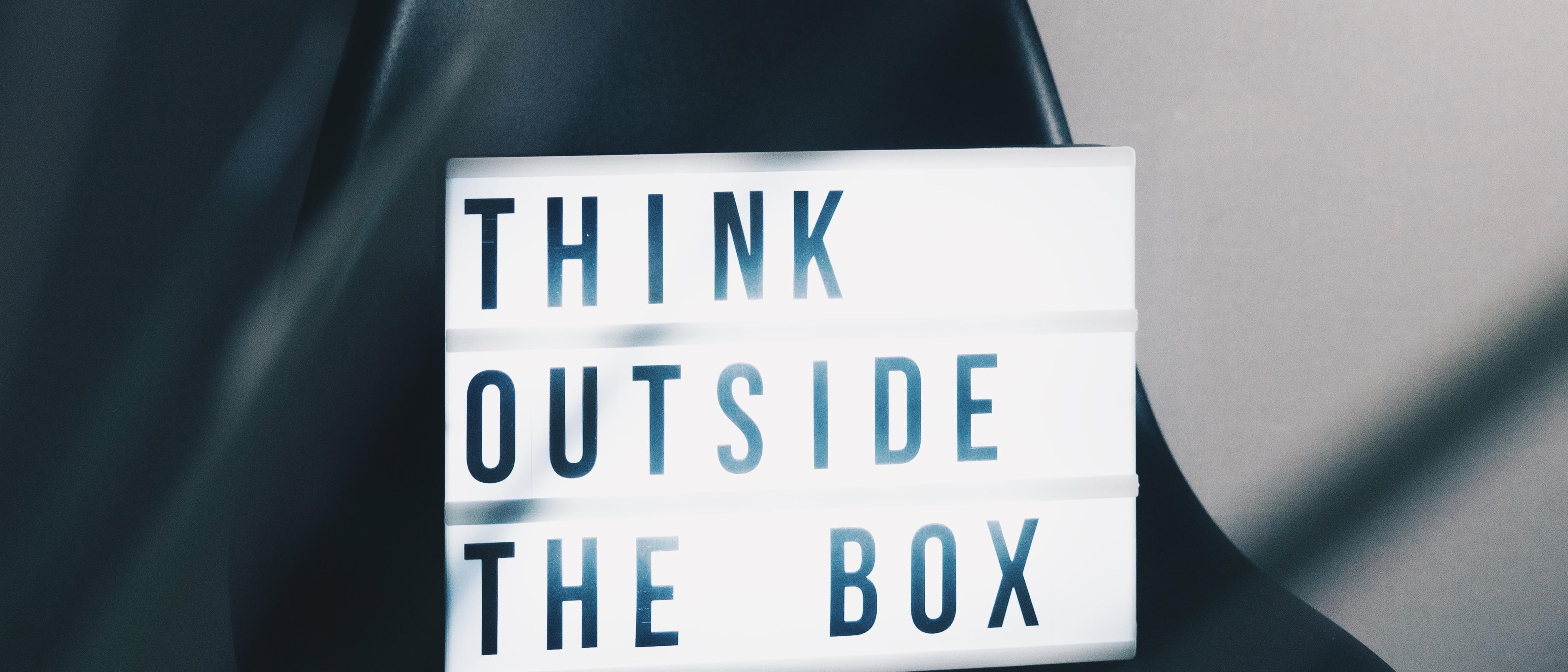 Think outside the box.
Understanding and respecting that not everyone is the same is crucial. There is an enormous amount of pressure on people to conform to what society considers to be "normal". The essential element to remember is that not everyone's the same, and we should recognise that people are more than entitled to decide what they want to achieve in their own career.
So, is there an optimal age, neither too young or too old, to become a manager; one that allows us to escape ageism or stereotypes?
The answer is an emphatic no.
We live an increasingly woke and compassionate world where the vast majority of us would never dream of judging someone by their sex, sexual or religious orientation. So why should age be any different?
Conclusion
Stay humble. You shouldn't feel the need to apologise for being in a management position. If you're there, it's most likely because you deserve to be so. Appeasing someone by saying "I know you have more experience than I do, but…" is unlikely to win you many fights.
Be confident. You shouldn't doubt your own ability. The feedback and advice that you have to give is likely to be really valuable to the people you manage. As a manager, this is one of the most important elements of your job.
Recognise that you need to learn. Nobody takes a management position while wholly qualified to do so. Part of the process is learning and developing while in the role. The very best managers accept that they are never the finished article. Moving forward and adapting with the times will enable you to develop your own personal skills, as well as those of the people you manage.
Trust people and they will be true to you. It's a cliché, but it's almost certainly right. Those who work for you are much more likely to perform well if you leave them to get on with the roles they're employed to do. Micromanaging someone is never likely to win you much support with them. You should be there to give advice and support, and not control or rule.
Be empathetic with your team. If you think that someone is upset or questioning your suitability for the role, try and understand their reasoning behind it. There's little point in rushing in there and trying to change their mind instantly through forceful or intimidatory tactics. Instead, take a step back, sit down and have a mature conversation. This is far more likely to gain support.
The PayFit approach
PayFit is a payroll and HR software company that was founded by Firmin, Florian and Ghislain when they were all in their early twenties. The vast majority of the first employees were all around a similar age.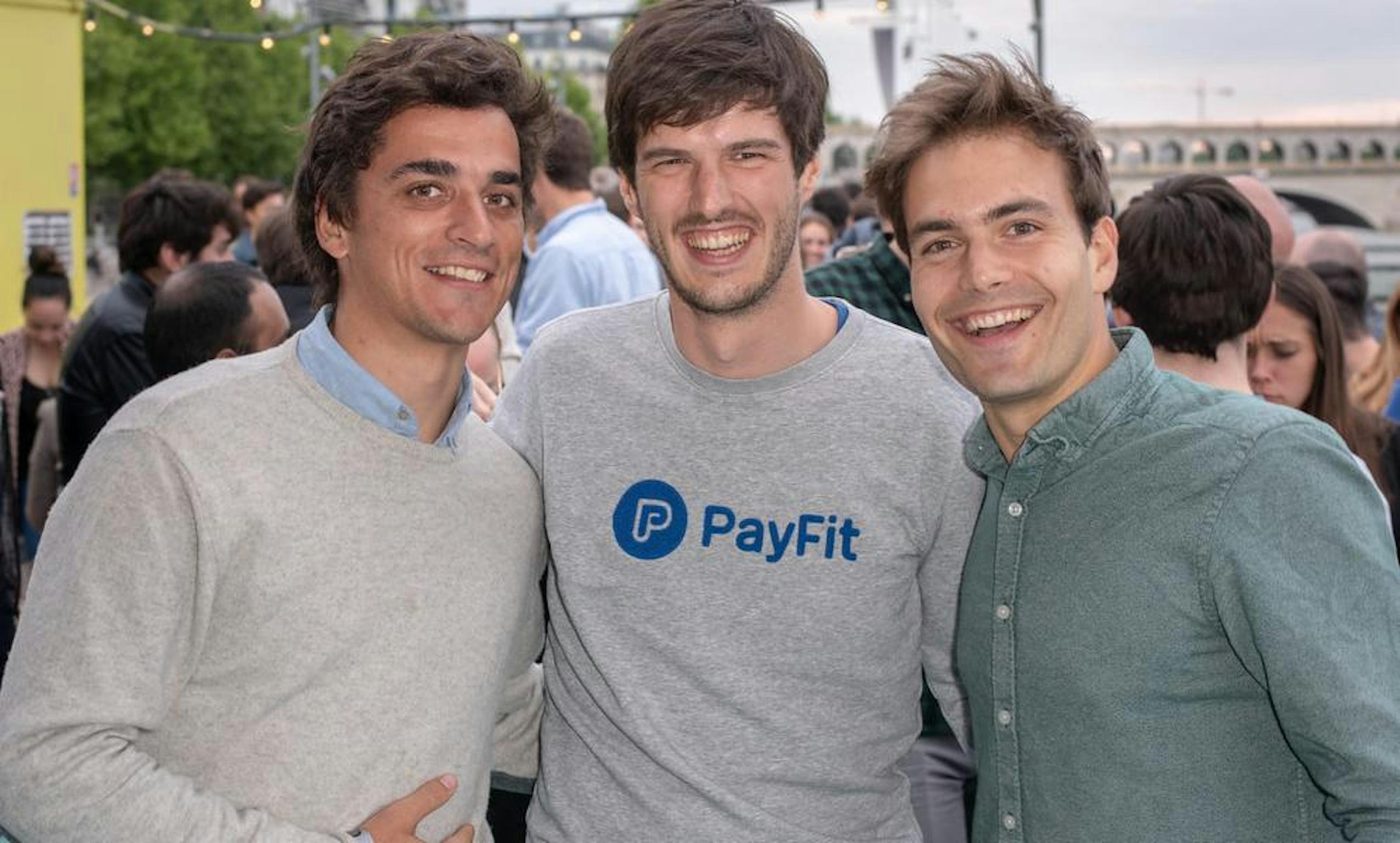 The PayFit founders.
In the five years since its inception, the number of PayFiters has grown to over 500. Many of those initial employees are now managing large teams with many of their subordinates older and more experienced than themselves.
We don't look at age or experience when identifying whether someone is suited to a managerial role. For us, the most important traits we look for are those that are aligned with our values; care, humility, excellence and passion.
With the average age for a manager within PayFit being just 30, we understand that many of them are at the beginning of their managerial careers.
As a result, we look to support new managers with training and development programmes that will enable them to achieve both their own professional goals, as well as those of the teams that they lead.
Interested in finding out how PayFit can help optimise your Payroll and HR processes? Why not book a demo with one of our product specialists today?